The Beginning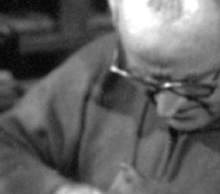 The company was founded in 1950 in the heart of footwear Aversa.
It was created by a family member Coscione which initially produced exclusively male footwear inside a small structure, using a single machine.
It was actually a workshop in the tradition of manufacturing the Campania region.
The attention to detail, the aesthetic, the craftsmanship since the early years of the birth of our shoes are a product of the highest quality.
It was the dawn of what will become an example of a highly entrepreneurial company firmly tied to Made in Italy.